If you are like me, COVID-19 has not only left you speechless, it has also caused you to think about how this whole situation is affecting everyone around you. Every industry is going to feel the effect of this along with the people in those industries. Some are experiencing cut backs on hours from companies as they try to weather the decrease in business or the local mandates of occupancy. Others have been completely laid off and now are making the turn toward applying for unemployment. The duration of everything is unclear and each passing day things become harder and harder for people and the entities that may already be struggling to provide the necessary resources for others.
The only way through this is together! So, in order to help with action, I have spoken to several people who assisted in creating the list of causes and organizations that could definitely use a virtual "helping hand" (cause, ya know, we are following those social distancing recommendations). By no means is this list complete and I fully recognize that there should be others added to this list. Any other suggestions are great appreciated.
Please note, some of these include monetary donations but there are various other ways to contribute as well. As we all work to mitigate through this time of change, try to be mindful of these groups and perhaps there is at least one or more things you can do to assist just by changing your perspective or approach to giving.
Communities Foundation of Texas
CFT has established the North Texas Community Response Fund to support community needs in response to COVID-19. Donations to this fund will provide support for organizations that work with people and communities most affected by COVID-19. This will likely include support for individuals and families who need access to food and/or healthcare, supplementing lost wages and/or housing costs, or support for agencies who work with vulnerable populations such as seniors and/or homeless.
If you think the grocery stores are getting bare, the food pantries are in the same boat. However, you can help. Feed America is a United States-based non-profit nationwide network of more than 200 food banks that feed more than 46 million people. The site actually allows you to search different food banks in your area by zip code. Not only can you donate to a local outlet but if you are struggling or know someone who is especially during school closures, you can request food.
Locally, this is a great pantry to help support in the DFW area. They are already seeing a 20% increase in needs surrounding COVID-19.
Drop-off donations – You can drop off donations at the following address and can contact fooddrives@minniesfoodpantry.org for any questions and how to arrange a drop time.
661 18th Street, Plano, TX 75074
Monetary Donations – https://minniesfoodpantry.org/donate/
Blood Donations: Currently, there exists no data or evidence that this coronavirus can be transmissible by blood transfusion, and there have been no reported cases worldwide of transmissions for any respiratory virus including this coronavirus. So, what does this mean? With COVID-19, a lot of blood drives have been cancelled meaning our local communities and beyond are in heavy need of blood donations. The Red Cross has increased their protocols to comply with the CDC directives. So, if you are healthy (you will still be put through screening and eligibility requirements by the Red Cross) and can donate, please consider doing so!
Monetary Donations: You can also donate monetary gifts as well to help ease the burden that has been caused by many donation drives being cancelled and can also choose from a dropdown list on where your contribution is applied. For example, options consist of "where it is needed most", Coronavirus, disaster relief of your local red cross. https://www.redcross.org/donate/donation.html/
North Texas Website: https://www.redcross.org/local/texas/north-texas.html
Local Humane Society
Contribute from the Amazon Gift List – Check your local shelter to see if they have an amazon gift list. If so, consider contributing to that. If you don't have a shelter you are partial to, HSNT (Humane Society of North Texas) also has a donation list on Amazon that you can add items to your cart and get delivered directly to the Humane Society.
Fostering – During the time of social isolation, consider fostering a local animal. Of course, this is not a decision to take lightly as adding any pet to a home is a big commitment. However, if you are able, have the space and are willing to devote the time, this is a perfect option for helping out the shelters! You can check with your shelter of your choice or, below are some additional options as well.
Fort Worth Animal Care and Control Fostering Program
Fill out an application and someone with FWACC will return contact within 72 hours. Then you can begin your journey as a Foster. They provide all vaccinations, spay/neuter, microchip and pre-authorized vet care for your foster pet. Food, treats and other basic supplies (beds, crates, leash, etc.) will be supplied to you, depending on availability (these are donation based).
Saving Hope Rescue Fostering Program
Fill out the application for either a dog or cat foster. For more information, be sure to check out the 'Terms and Conditions.'
Virtual Run – Cowtown 5k-9 Virtual Run – Combine your exercise with giving back! Gyms are beginning to close or shorten hours but the great outdoors awaits and is perfect for you still getting in that much needed physical exercise time. The Cowtown Marathon is offering a 5-K9 as a virtual run. Participants will walk/run a 5K (3.1mile) distance at their own pace, at a location of their choosing, any time before April 11, National Pet Day. Proceeds benefit the Humane Society of North Texas as well as the C.A.L.F. Program. Proof of participation in this virtual race results in a medal with a detachable dog tag and a branded bandana.
Cost: Just $35.00
Support Local Business
Some businesses are starting to close down to do local and state mandates. However, you can still help these business by doing the following.
Local Restaurants – Visit Fort Worth has reached out to the local community and has put together a webpage featuring over 90 restaurants and will be refreshed daily. www.FortWorth.com/RestaurantUpdates
Other restaurant ideas – Understand not wanting to eat out now but you can purchase a gift card now so that you can use at a later date.
Hair Salons – If you intend on cancelling your appointment, you can still either pay for the service or purchase a gift card to use at a later appointment!
Youth rec/activities – If your child plays a club sport, consider still paying your dues or fees during this time. These opportunities are either solely or majority based on the income brought in from participants. The remaining expenses are also taken on by the coach or gym owner personally. So, every bit helps to ensure these activities and continue once this period of social isolation ends.
Local United Way– Tarrant County
United Way has been doing a great job in helping the community on various fronts. Just today, April 8th, they announced over $200,000 in grants that have been awarded throughout the community. More needs arise daily and they are continuing to look for additional ways to best meet those needs with resources and partners in the community. They also have built a great page listing a variety of resources that are available in the community as well as donation information here.
Tarrant County Homeless Coalition
Tarrant County Homeless Coalition leads the community solution to homelessness in greater Tarrant and Parker counties by serving as a catalyst for community transformation. The coalition is comprised partner non-profit groups in the area that are committed to assisting with the homeless issue in counties mentioned above. The goal of this group is to work hand in hand with all entities to seek innovative and comprehensive solutions to ensure that those in need get the services most vital.
They are collecting donations for the following: Hand sanitizer, Non-touch thermometers, masks, hygiene kits and much more. These donations (monetary and items) will then sent to organizations in Tarrant County in need of those items!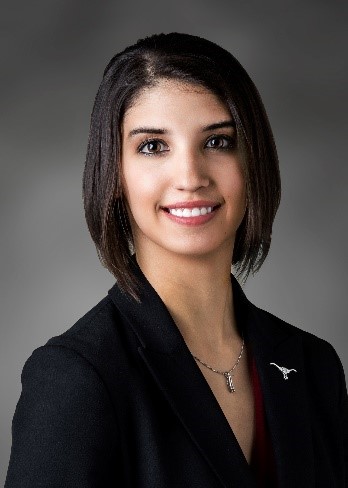 Cassie has over 8 years of experience in the conference and events services and organization management industries. Prior to joining the Visit Fort Worth sports team, she worked as an account executive in an association management firm planning, coordinating and executing a variety of events for both non-profit and for-profit entities. In 2016, she earned her Certified Meeting Planner (CMP) designation and has served on the MPI D/FW Board of Directors from 2017-2019, as the Director of Events and Vice President of Events and Education. With her knowledge of event and meeting planning and execution along with strategic group insight, Cassie joined Visit Fort Worth in the Fall of 2017 and currently serves as the Sports Events Manager. She enjoys working with event rights holder and national governing bodies, including USA Track and Field, USA Fencing, USA Table Tennis, the American Athletic Conference and the NCAA, among others, to provide support while maintaining relationships with hotels and other community partners. Cassie ensures that both event and meeting needs are exceeded within Fort Worth, helping to create unforgettable experiences.