The Event Lounge is committed to conducting business in a socially responsible manner. We practice "conscious capitalism" or elevating humanity through business. We do business with honesty, integrity, and high ethical standards in a way that contributes to the betterment of our community. Here are a few of our favorite ways that "TEL Gives Back"…
Late one night in November 2018, our founder Alison Kieckhafer was leaving a late-night event teardown in Downtown Dallas. The below freezing temperatures, combined with the blistering cold wind, made for an insufferable night. That's why, much to Alison's surprise, she was stunned to see a woman laying under a pile of newspapers in a doorway along the roadway home. Alison stopped the car and tried to convince the woman to accept a ride to a local homeless shelter. The woman refused but Alison insisted on a least purchasing some blankets and bringing them back to her so she would survive the night. This heartbreaking experience was the inspiration for our first annual "Wrapped in Love" cold weather clothing and blanket drive. Each holiday season, since 2018 through today, our team organizes a drive and collects countless scarves, hats, gloves, socks and blankets for the under-privileged members of our community. To date, we have provided 1,000+ items to those in need and will continue to do so again each year.
Wrapped in Love – The Spring Edition
Most of us take the simple things for granted. A hot shower… a clean towel. If you are faced with making a brand new start, however, these things may seem out of reach. That's why we launched "Wrapped in Love – The Spring Edition." Partnering with The 24 Hour Club of Dallas, our team gathered over 200+ donated towels to help those in need. Launched in 2021, this will become an annual tradition for our team as the need is never satisfied.
Every September, our team participates in Communities Foundation of Texas' North Texas Giving Day. This annual event is an 18-hour online giving fundraiser designed to empower every person to give back to their community by supporting local nonprofits and causes they care about with one easy click on a website! Every year The Event Lounge make s a contribution to a charity of choice for each of our employees. Learn more about this amazing initiative by clicking here.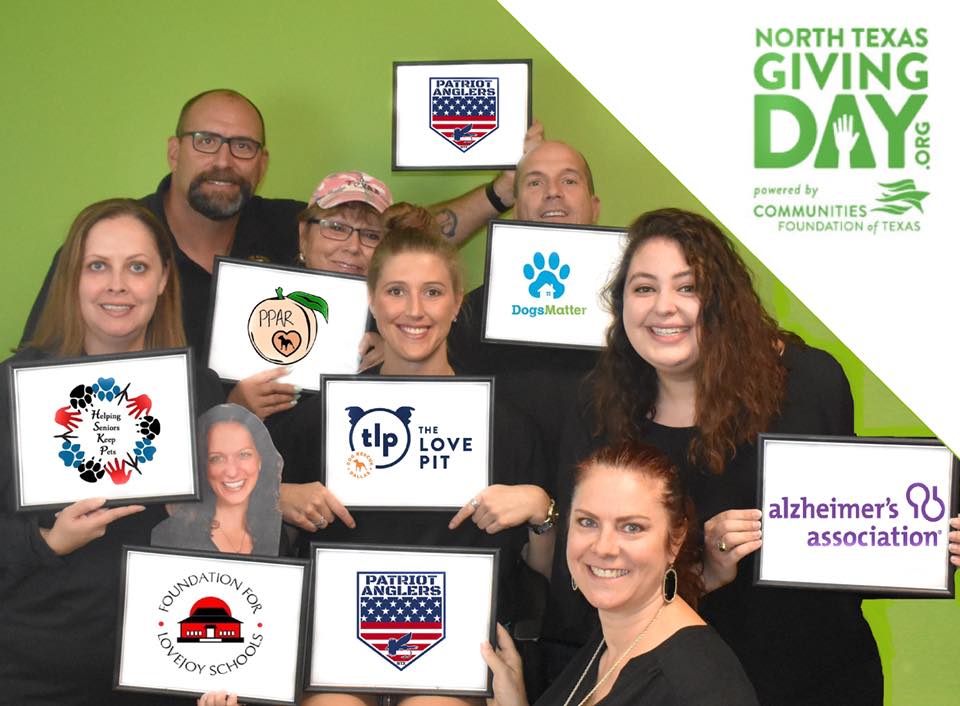 Salvation Army Angel Tree
It is a standing tradition at The Event Lounge to adopt several Angels from The Salvation Army Angel Tree program. We have so much fun spending an afternoon picking out the perfect toys and clothing for our Angels, and it brings us so much joy to know that they will feel loved and special on Christmas morning.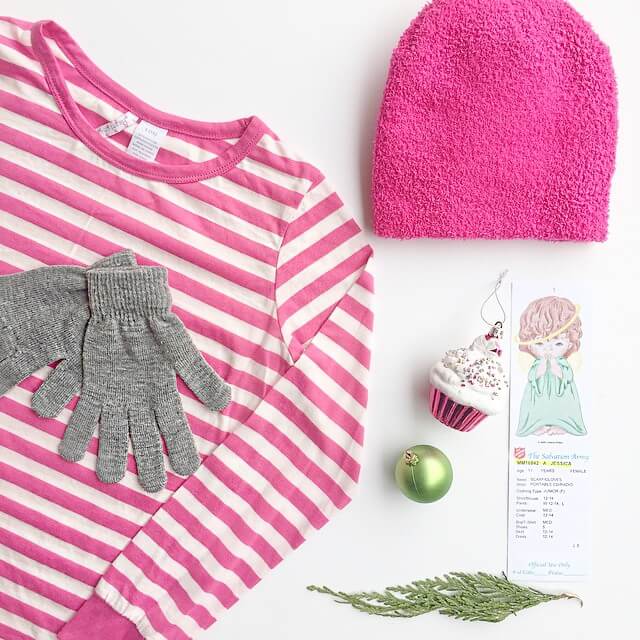 One of our favorite give back events crafted for a client was cleverly titled "Shoes and Booze!" During a welcome reception, attendees enjoyed appetizers and cocktails while they worked together to decorate 100 pairs of canvas shoes that were donated post event to local charity organizations. A portion of the shoes were given to Bryan's House Dallas which serves children with medical or development needs and their families by providing specialized child care, respite care and social services. The remainder were donated to City House Plano, a great local organization dedicated to providing homeless children and teens in North Texas with emergency shelter and transitional residential services.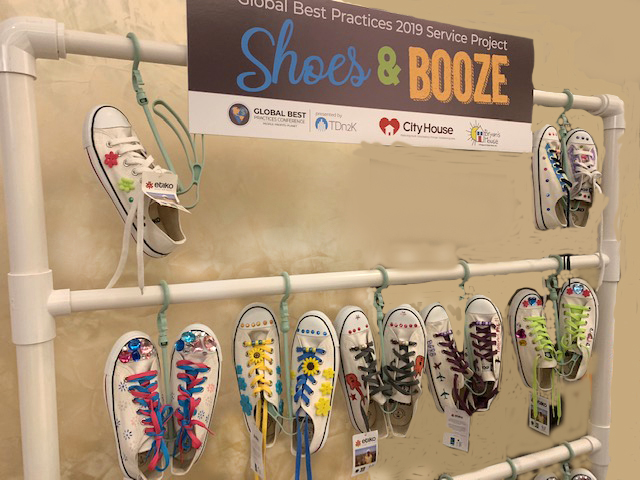 The Event Lounge was thrilled to sponsor an organization as worthy as Heroes Among Us of Texas, by providing our décor and production services for the 2018 event. Since its inception, Heroes Among Us of Texas has raised over $300,000 to support veterans. These funds provide events throughout the year to build camaraderie and support the emotional health of our local veterans.
We are also incredibly proud to say that our very own Eric Zimmerman is currently serving on the HAU- TX Board of Directors. Last year's event raised money specifically for North Texas Patriot Anglers, a group whose mission is to provide mentor-ship and support to our disabled and medically affected Veterans in North Texas and Southern Oklahoma. This big event, Come Fly With Us, took place on Saturday, November 3rd , 2018
at the Cavanaugh Flight Museum in Addison, TX.
Heroes Among Us Website: www.hau-tx.com
North Texas Patriot Anglers Website https://www.patriotanglers.org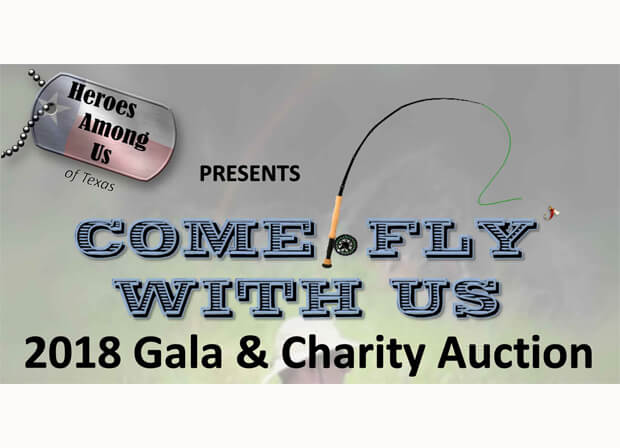 In June of 2015, The Event Lounge launched SIP, which stands for "Stand, Inspire, and Provide." SIP is a gathering of business professionals striving to make our mark by taking a stand, inspiring others to do the same, and providing aid to those in need in our community. In 2015 and 2016, SIP raised over $31,000 for Share Our Strength's No Kid Hungry campaign.
The men and women working in public safety are close to our hearts, and when tragedy strikes, we know their jobs become infinitely harder. The Event Lounge has traveled to Arkansas and Rowlett, TX on several occasions to serve meals to the first responders volunteers as well as collected over $15,000 in donations for the families affected by the natural disasters.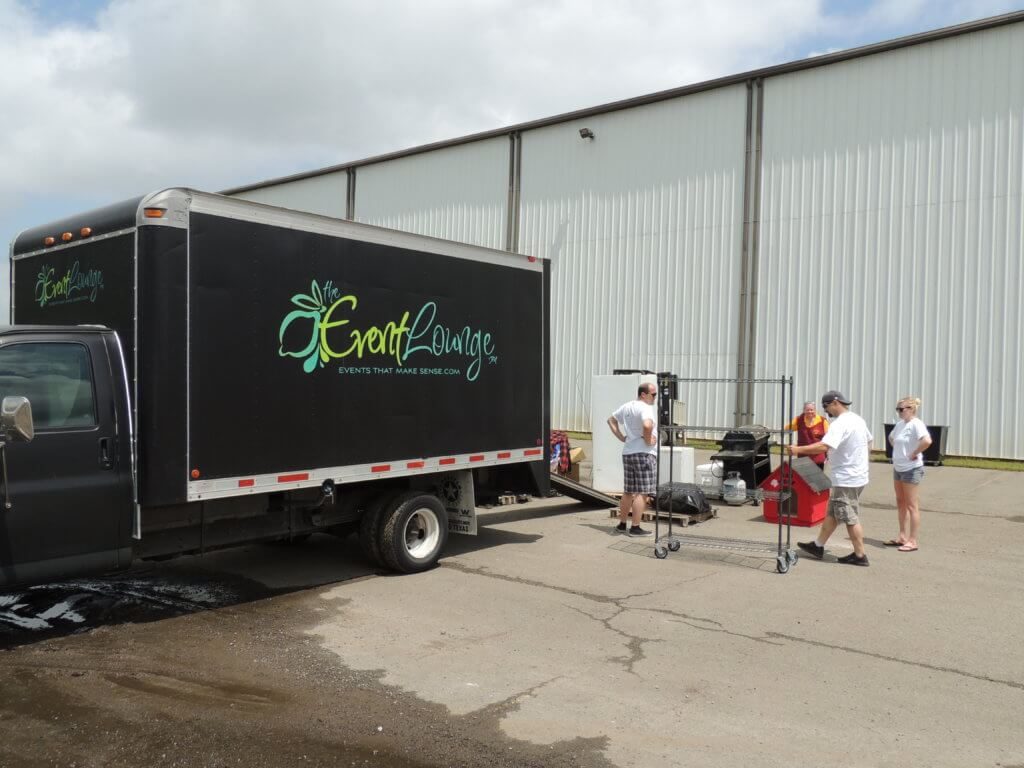 The Event Lounge partnered with TDn2K and Operation Gratitude to create packages and personalized letters to the U.S. Military at TDn2K's annual Global Best Practices Conference. These care packages were sent overseas to our Military Heroes to refresh their hygiene packages and give them a taste of home.