The Event Lounge is committed to conducting business in a socially responsible manner. We believe strongly in doing business with honesty, integrity, and high ethical standards. We jump at any chance to contribute to – or sponsor – give backs both to our community and those abroad.
One of our latest give back events crafted for a client was cleverly titled "Shoes and Booze!" During a welcome reception, attendees enjoyed appetizers and cocktails while they worked together to decorate 100 pairs of canvas shoes that were donated post event to local charity organizations. A portion of the shoes were given to Bryan's House Dallas which serves children with medical or development needs and their families by providing specialized child care, respite care and social services. The remainder were donated to City House Plano, a great local organization dedicated to providing homeless children and teens in North Texas with emergency shelter and transitional residential services.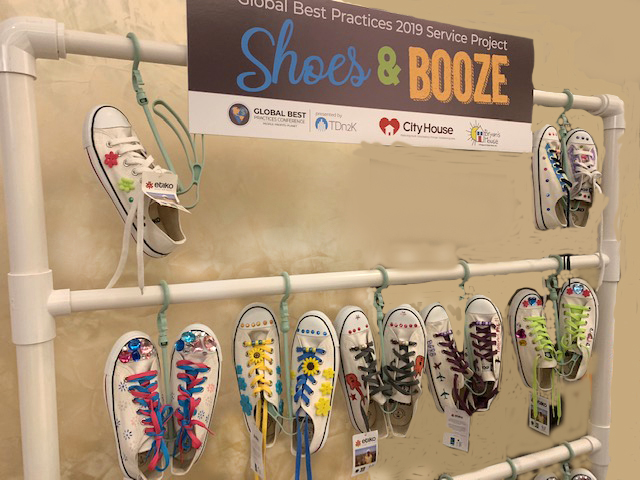 The Event Lounge was thrilled to sponsor an organization as worthy as Heroes Among Us of Texas, by providing our décor and production services for the 2018 event. Since its inception, Heroes Among Us of Texas has raised over $300,000 to support veterans. These funds provide events throughout the year to build camaraderie and support the emotional health of our local veterans.
We are also incredibly proud to say that our very own Eric Zimmerman is currently serving on the HAU- TX Board of Directors. Last year's event raised money specifically for North Texas Patriot Anglers, a group whose mission is to provide mentor-ship and support to our disabled and medically affected Veterans in North Texas and Southern Oklahoma. This big event, Come Fly With Us, took place on Saturday, November 3rd , 2018
at the Cavanaugh Flight Museum in Addison, TX.
Heroes Among Us Website: www.hau-tx.com
Patriot Anglers Website https://www.patriot-anglers.com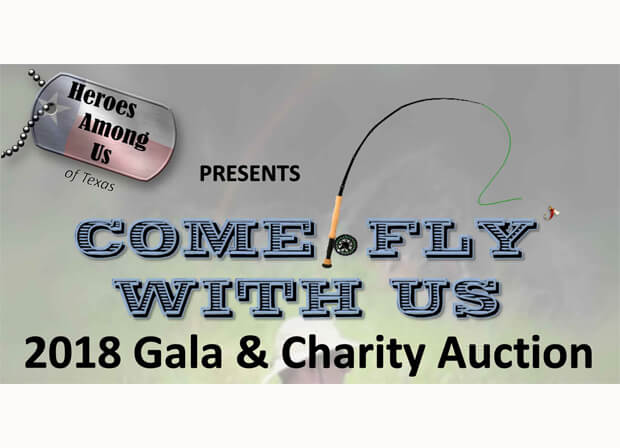 In June of 2015, The Event Lounge launched SIP, which stands for "Stand, Inspire, and Provide." SIP is a gathering of business professionals striving to make our mark by taking a stand, inspiring others to do the same, and providing aid to those in need in our community. In 2015 and 2016, SIP raised over $31,000 for Share Our Strength's No Kid Hungry campaign.
The men and women working in public safety are close to our hearts, and when tragedy strikes, we know their jobs become infinitely harder. The Event Lounge has traveled to Arkansas and Rowlett, TX on several occasions to serve meals to the first responders volunteers as well as collected over $15,000 in donations for the families affected by the natural disasters.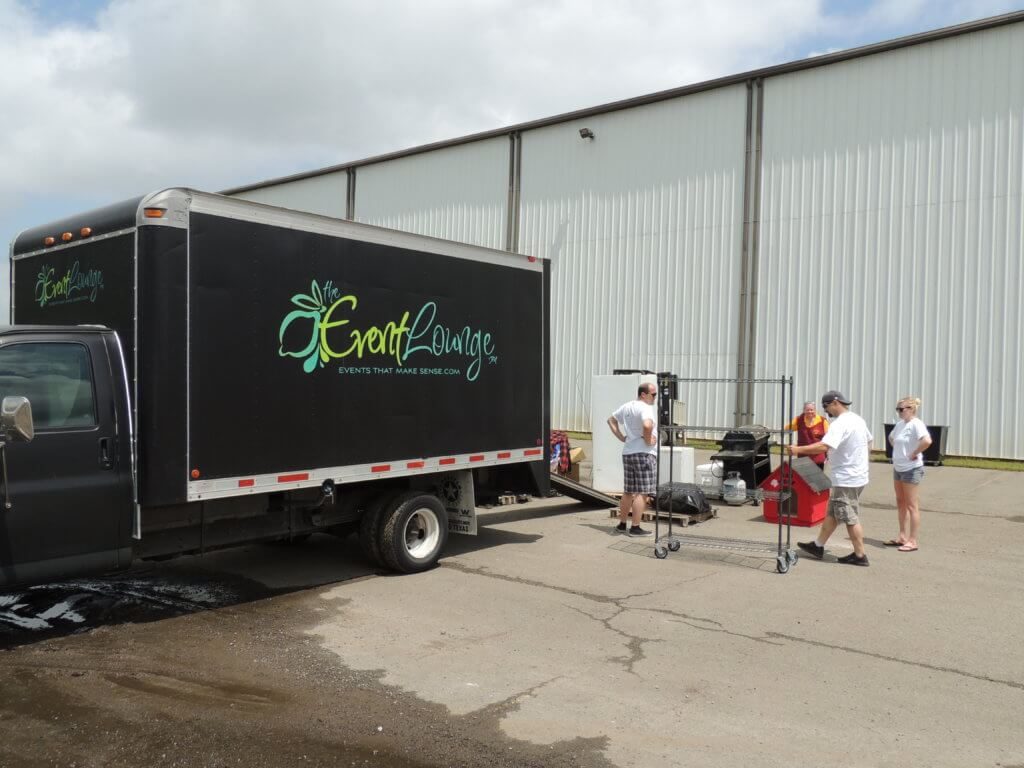 Salvation Army Angel Tree
It is a standing tradition at The Event Lounge to adopt several Angels from The Salvation Army Angel Tree program. We have so much fun spending an afternoon picking out the perfect toys and clothing for our Angels, and it brings us so much joy to know that they will feel loved and special on Christmas morning.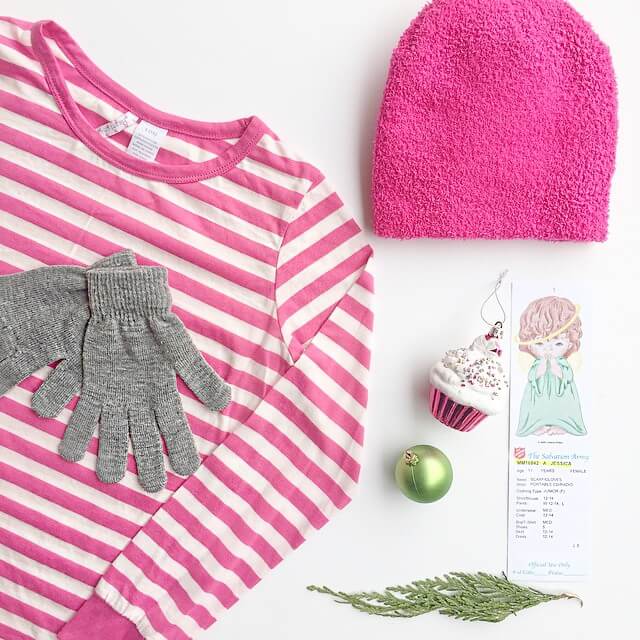 The Event Lounge partnered with TDn2K and Operation Gratitude to create packages and personalized letters to the U.S. Military at TDn2K's annual Global Best Practices Conference. These care packages were sent overseas to our Military Heroes to refresh their hygiene packages and give them a taste of home.